The Best Skylight Repair Technicians In Colorado
Why are we the best skylight technicians in Colorado?
We are a 2 generation family owned and run business, and have been in business since before 1980, giving us currently over 35 years of skylight work in Colorado. We have generated over 9000 references. Real people, real addresses, real references, not "hand-picked". You can read our references in person at our location, or read our online reviews at: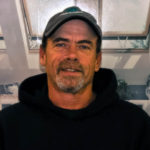 Our employees have an average of over seven years experience in installing and repairing your skylights. Our lead technician, Mark, just celebrated his 24th anniversary with us. Most businesses that repair skylights in Denver aren't even that old!
Velux Solutions believes in us as we are their exclusive warranty tech for Denver and the entire state of Colorado.
We repair skylights commercially all over the Unites States. We save companies millions of dollars by repairing instead of replacing monumental skylights.
All of this experience and knowledge adds up to the highest quality work consistently being delivered to our customers. We pride ourselves and our work on quality and always being there for the customer, which sets us apart from the pack.