Snow doesn't stop us.
The owner of this residence in the Troutman Park neighborhood in Fort Collins, CO, called us with two requests—replace my aging skylight and install a Sun Tunnel. Normally this would be a simple project, but in December it's hard to predict conditions on a roof. When our crew arrives, they find plenty of snow on a roof with a moderate slope.
Our crews have been trained and have the proper equipment to handle these situations. And handle them safely.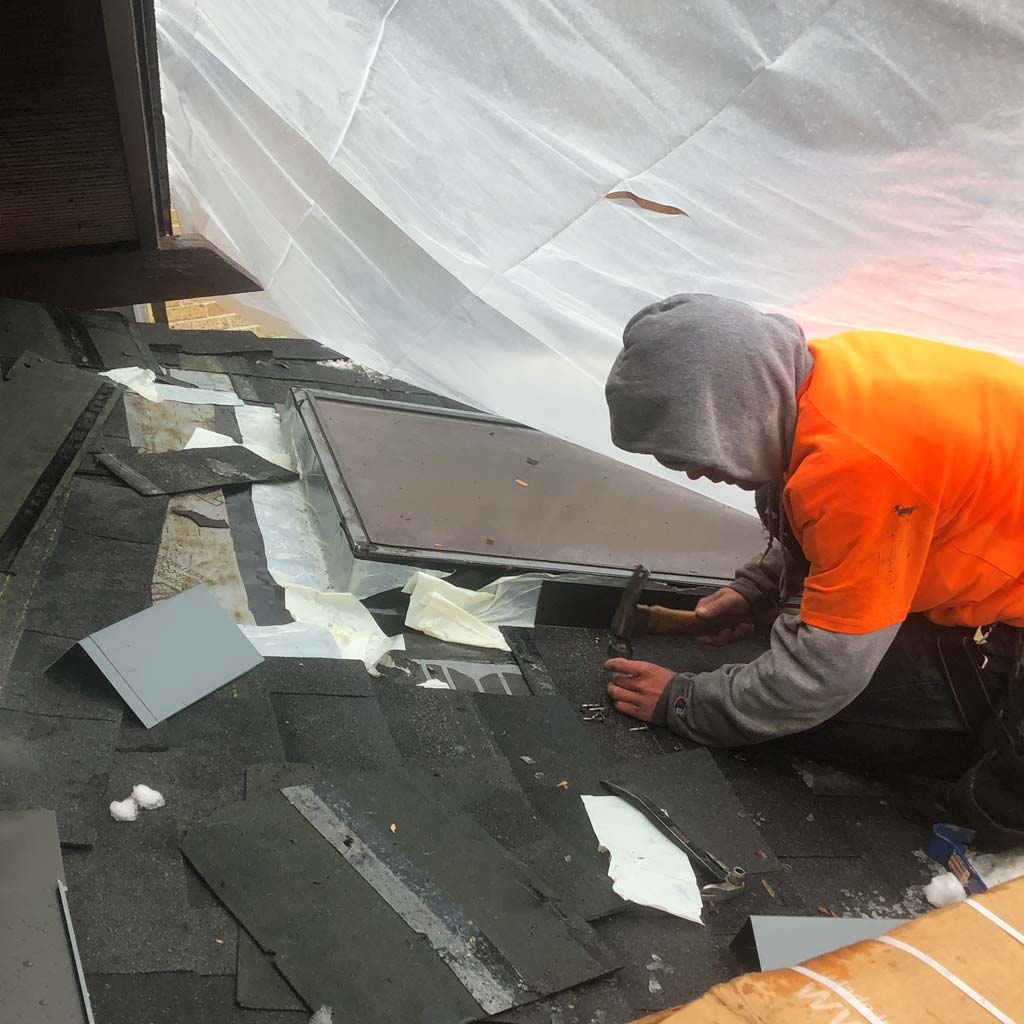 Rain or snow during a project.
For proper adhesion, the ice and water shield needs to be dry when flashing the new skylight. When it rains or snows, the crew may build a temporary shelter to keep the project dry.
The skylight installation:
With shovels and brooms and a sunny day, a path from the ladder and the work areas are soon clean and dry. From this point on, the process proceeds normally.
We did discover an unusual situation with this project—an area above the old skylight was not covered by underlayment. This is not the correct way to install a skylight (or shingles, for that matter). Easily corrected by applying extra ice and water shield—a sticky tar-like sheet that that forms a seal between the roof deck, shingles, flashing, etc.
The Sun Tunnel installation:
The TMR 14 Sun Tunnel with solar night light proceeds without a hitch. The position on the roof required two extra two foot tube extensions.
Product Used:
One VELUX FS C04 fixed skylight with FS00 (Standard White Translucent Solar Blinds) with an EDL flashing kit
One VELUX TMR 14 Sun Tunnel SL (with solar night light) w/two tube extensions.
Entire project qualifies for a 30% Federal tax credit.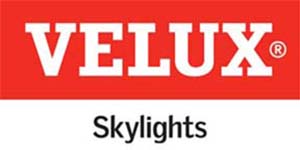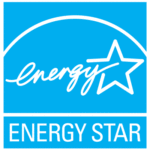 Results: