A custom skylight provides a creative solution for the customer's problem.
The owners of this residence in Wheat Ridge, CO contacted us to replace one of their skylights, a large, three by six foot, acrylic dome. But they also had a question—Could they get a venting skylight?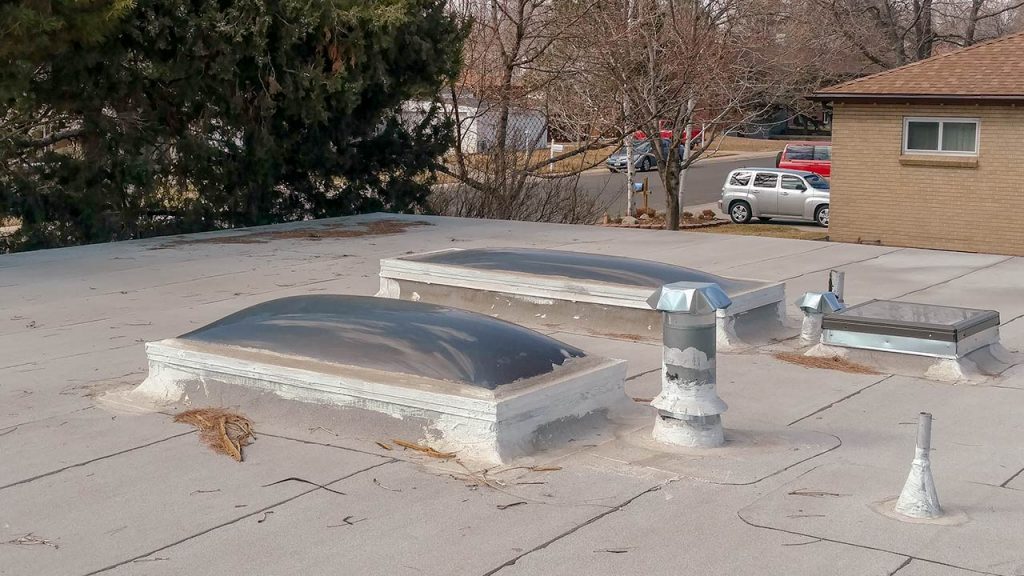 And here was our answer to make it cost effective:
Split the skylight in two using an off the shelf Velux VCS Solar Fresh Air skylight and fill in the remaining space with a Velux custom sized fixed FCM skylight. This combination provides a vast improvement in light quality and energy performance and the venting option supplies a significant contribution to the air quality of the space below. All at an affordable cost!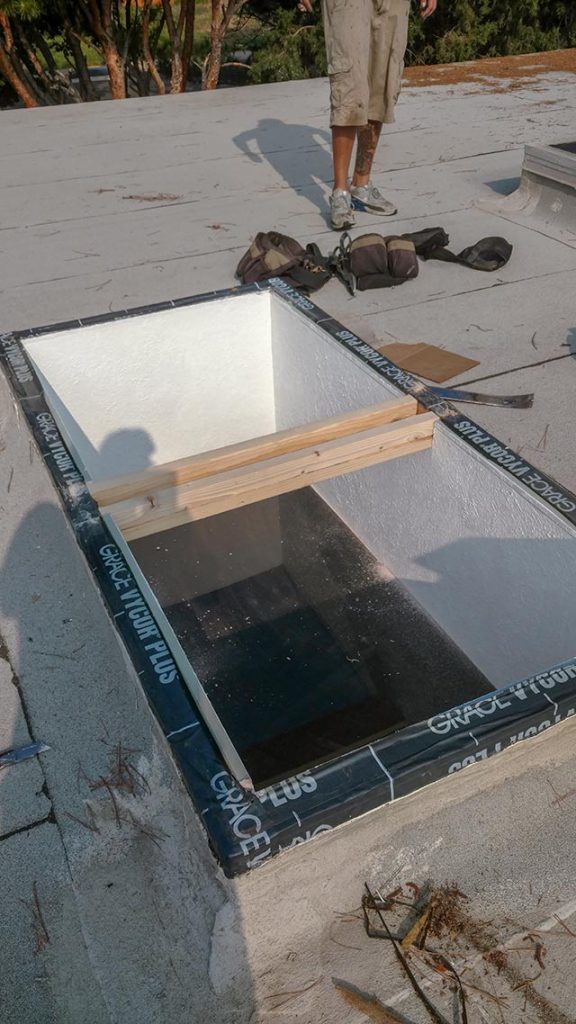 Finished | On the outside.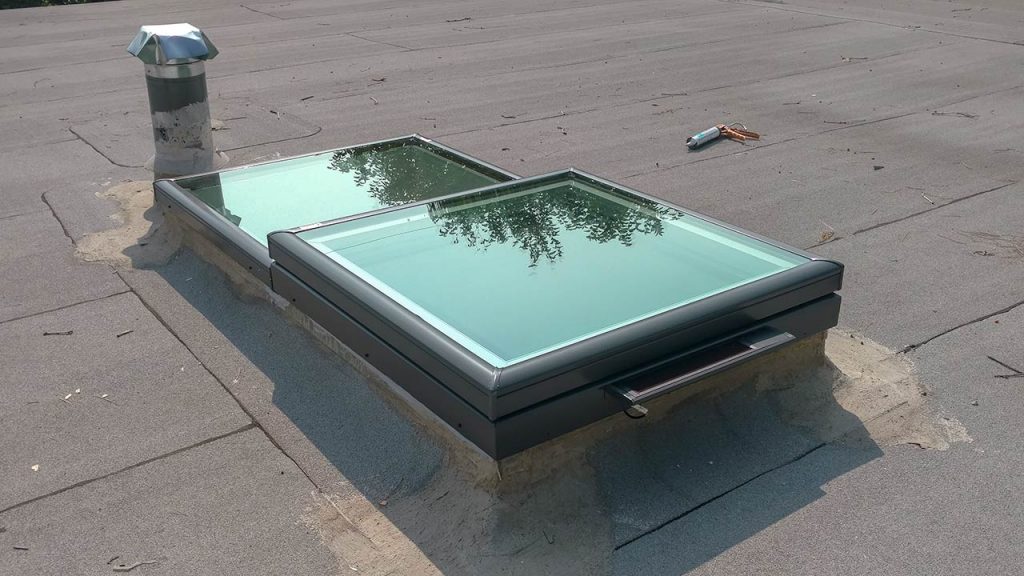 One of the advantages of the Velux skylights that is not readily apparent is the Neat® glass that comes standard. This glass is so slick that water drains off with few remaining water spots, and organic matter (think bird poop) doesn't stick and is washed away by precipitation. This glass stays cleaner!
Finished | On the inside.
The Neat® glass also has terrific thermal properties, also—allowing most of the visible light and blocking most of the heat that an acrylic skylight would pass to the space below. This property, as well as the venting feature, can significantly reduce cooling costs and contribute to a better home environment by reducing the humidity, odors and other contaminants.