Time for some change—an attic renovation
Just a couple of blocks away from Denver's historic Cheesman Park, sits a beautiful, early 1900's-era home that needed a little help updating to the modern times. Like most homes from that time period, attic space was widely left unfinished, leaving great deals of square-footage unused for decades. This home was no different and it was time for some change.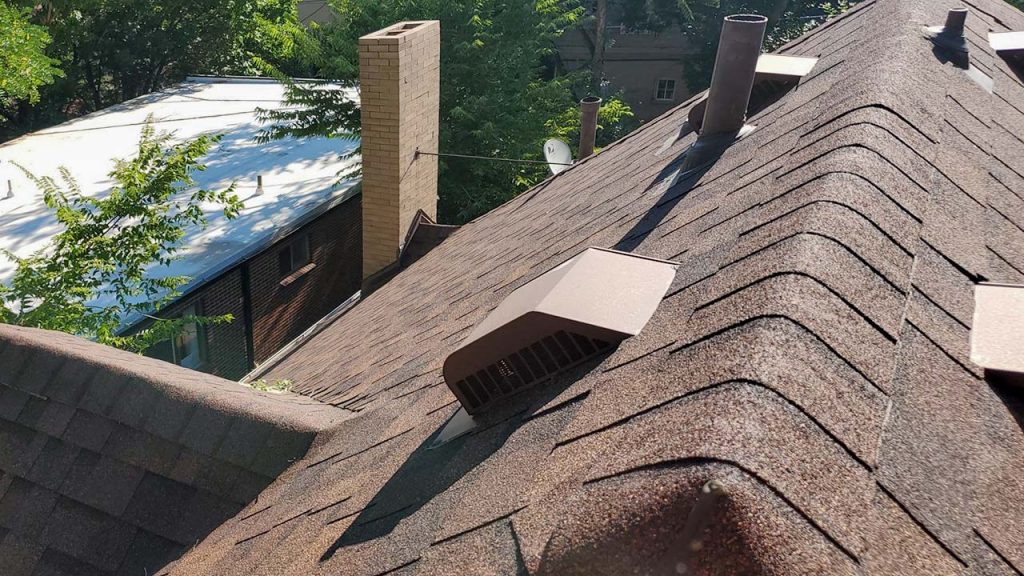 The residence in Denver's historic Cheesman Park neighborhood gets a modern update.
With the intention of now using the attic more frequently, light and ventilation needed to be addressed and we had just the product in mind. The perfect match was the Solar Venting skylight by VELUX. A product charged by a solar panel located on the exterior of the skylight and operated (opens and closes) by a remote.
This skylight was installed in the customer's bathroom, just above the shower, providing an effective alternative to both electrical lighting and an exhaust fan. With such useful functionality, it makes for a great conversation
piece, too!
VELUX has a purposely neutral colored product line and the skylight tied in very well to the old home's roofing, seamlessly pairing a modern product with the home's classic look. A classic look that may be older than we know, actually.
An interesting story:
The city records showing the home was built in 1904 may not be completely accurate. The homeowner told us a story of a flood at City Hall that same year, destroying all property records on file. The city clerk had no other option but to re-document all the homes in the Cheesman Park neighborhood, starting again with 1904! The true age may never be known, but one thing we know for sure: the home pairs perfectly with the VELUX VSS despite their 116 year age difference.
The project:
The end results: