Tight Quarters
Located nearly two hours away from our shop in Littleton, sat a three (3) bay glass skylight system, long overdue for some TLC.
This particular system added an extra level of difficulty for our lead technician, Mark, but one welcomed with open arms. Nestled just under a ridge peak and just barely to the left of the existing patio, there wasn't a lot of space to work.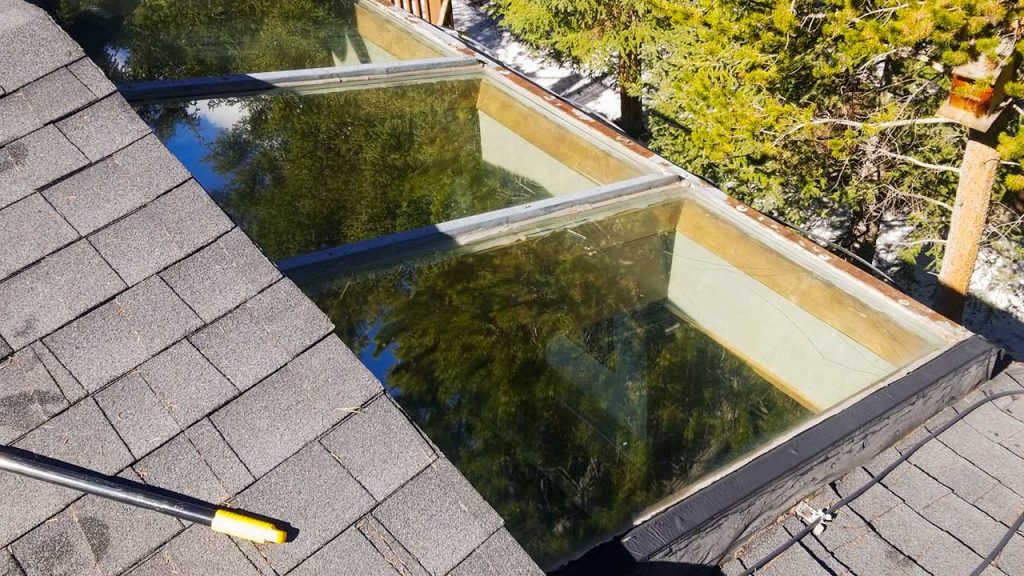 Structure & Weatherproofing
Of course, a technician with 30+ years of experience can make a difficult situation look routine. A little extra time and consideration made for a smooth transition from old & weathered to new & sleek. Once the structure was reinforced with new lumber, we got to work on weatherproofing the area.
Especially in such close proximity to other portions of the home, it's critical the weatherproofing material is tied into existing systems to ensure any and all water is deterred away.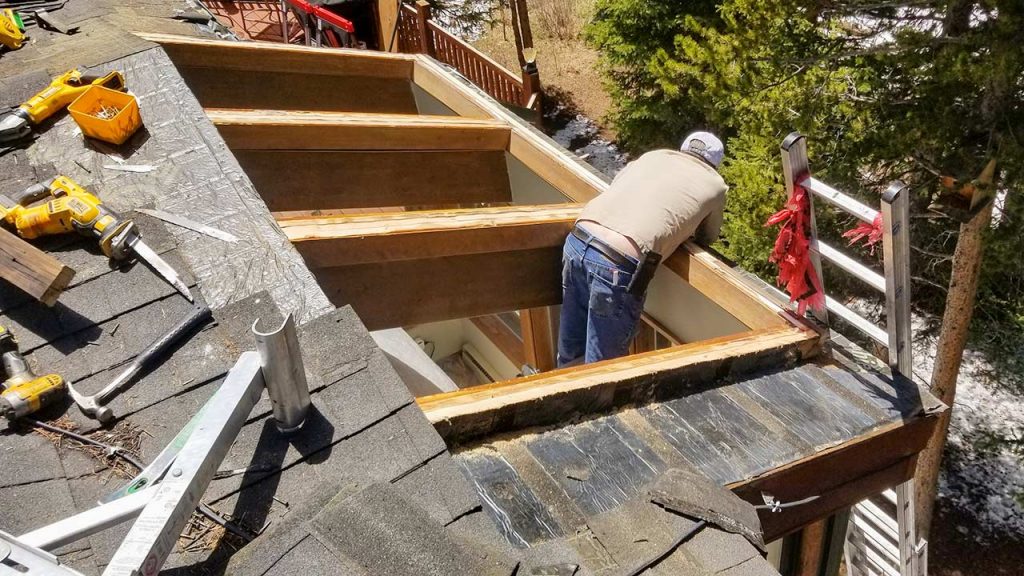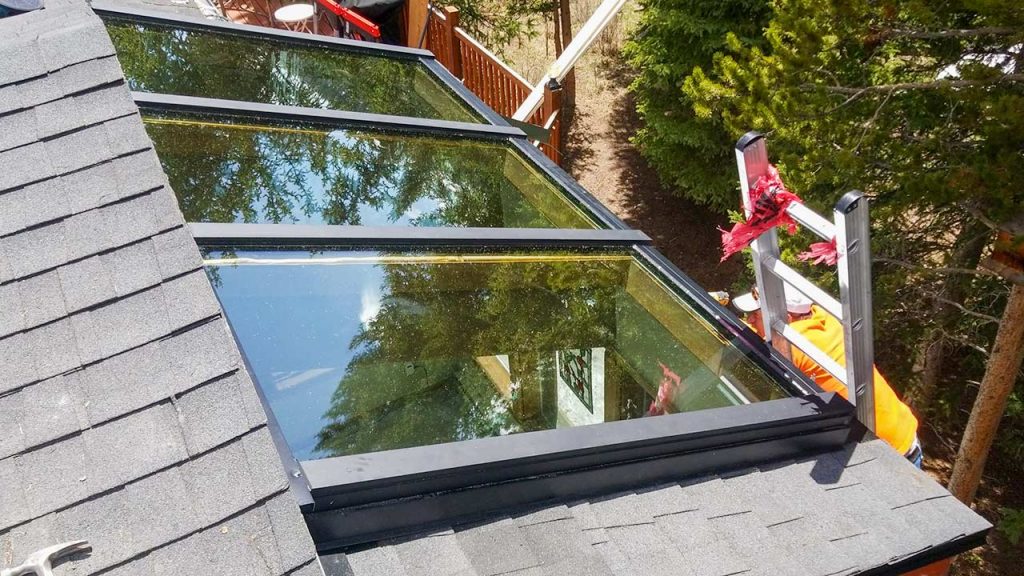 Thank You from the Customer
I can't begin to express what a fine crew you have with Mark and his two guys. I can tell you that they all work very hard and maybe more importantly, work together very well. The new skylights look really nice! I was very impressed all around…Thanks again!
July, 20, 2020
Randy G
Breckenridge, CO