Installing a single slope custom MAGS Bar skylight on a flat roof.
The owner of this residence in the Highland neighborhood, built in 1896, has completely gutted the interior. As part of the major renovation, he asked us to provide a large skylight. Skylight Specialist's MAGS Bar product is perfect for this application.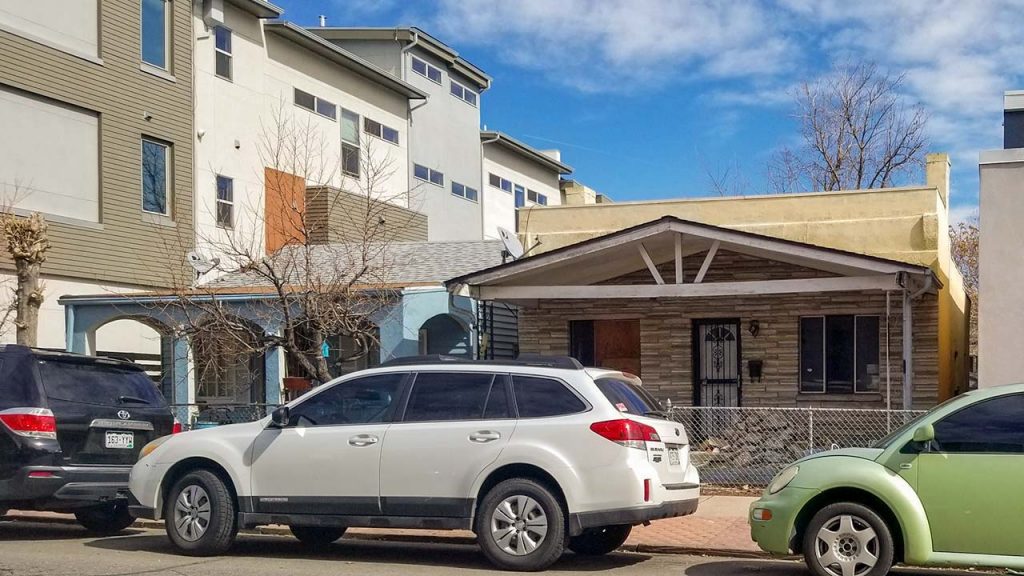 Creating the opening:
This structure, which is very old, was built during the plaster and lath days and before plywood was invented and needed a large amount of light to change the dark and dreary feel of the place. The installation required engineering, so that the structure could be designed to last for many years and decades to come. This unique project required masonry work to insure new structural beams were supported at the ends over the bearing walls. This work was done above the ceiling and also below the floor to insure weight distribution went all the way to the foundation.
The work also began on the inside to allow time to perform the structural changes before the opening was cut through the roof. This allowed for complete watertight construction without any risk of water penetration throughout the multi-day job. When the opening was cut, the curb construction and waterproofing were completed the same day.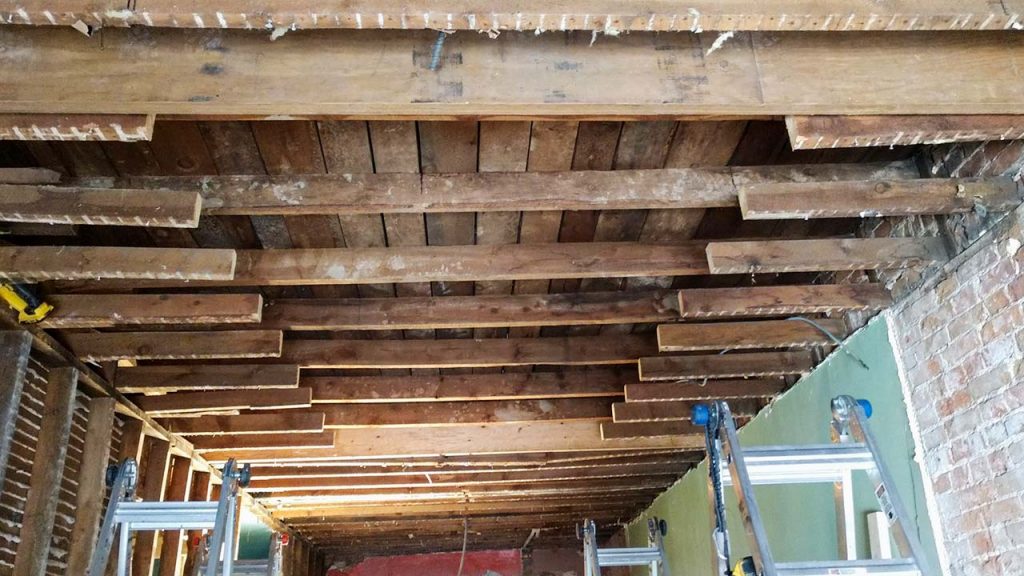 From the roof up:
Once the opening has been created, it's time to build the curb. A slope is built in to provide drainage and help keep the skylight cleaner. Once the framework is constructed, the curb is walled in and insulated. The sides of the curb are wrapped with roofing membrane.
Now that the structure is there, it's time for the MAGS Bar. An adhesive underlayment is applied to the tops of the curb and custom bent flashing is added. The next step is to add the MAGS Bar base pieces. At this point accurate measurements can be made for the glass panes. The curb is covered while awaiting the glass order, then it's a simple matter of setting the glass and finishing it all off with a beauty cap.
The finished project:
This large skylight, broken into three large sections dramatically changed the feel of the room and the home. The raised ceiling of glass creates an airy and enlarged space feeling that will forever be a part of the home.
Sleek, well engineered, and trouble free. Skylight Specialists, Inc. Five Year No Leaks warranty.