Same Great Skylights. Much More Savings.
When you Go Solar with VELUX, you are well on your way to reducing your dependency on electricity by exchanging artificial light for bright, natural light, and in some cases, HVAC for fresh air.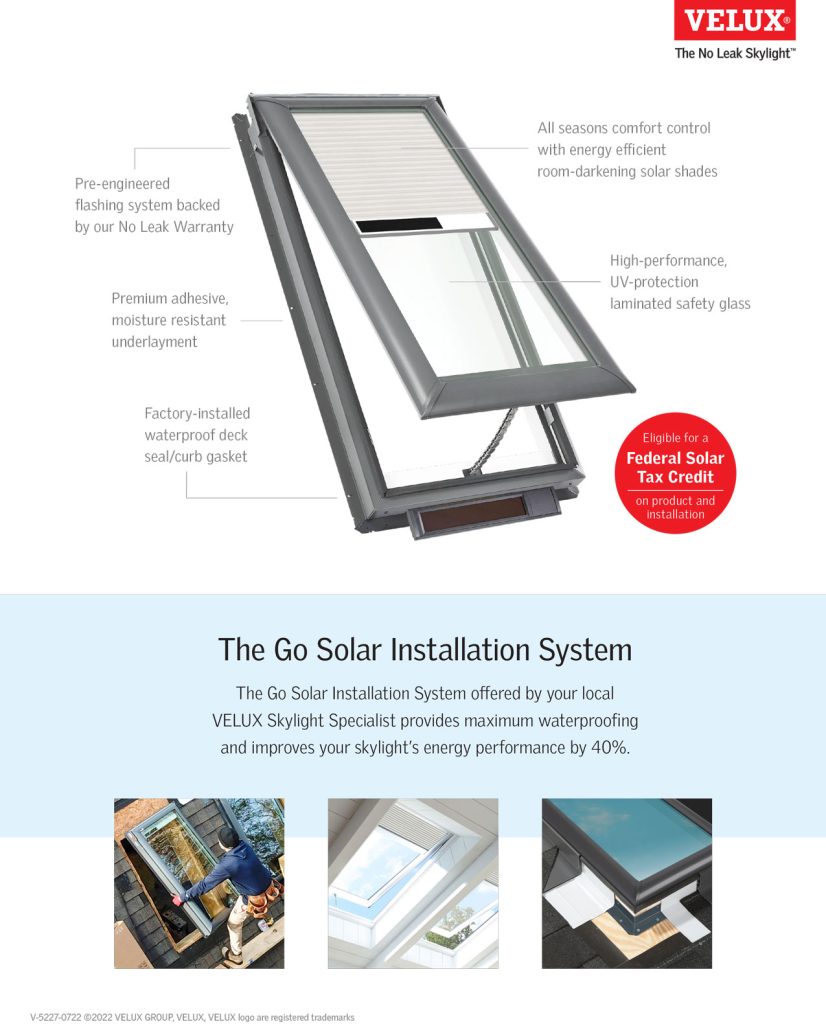 Smart Home Enabled with VELUX ACTIVE
Go Smart and pair the Go Solar Installation System with the VELUX ACTIVE with NETATMO.
VELUX ACTIVE with NETATMO is the easy way to a healthier indoor climate. Smart sensors continuously monitor the temperature, humidity and CO2 levels in your home and open or close your skylights and blinds to create a healthier indoor climate.
Example of Go Solar Cost Savings for New Skylight Installation
*Based on tax credit eligibility, for more information. VELUX ACTIVE Gateway is not included with the Go Solar option for the VELUX Solar Powered "Fresh Air" Skylight. Actual installation costs will vary from these estimates based on new installation or replacement and common variables in roof construction and shaft construction.. Local delivery costs and applicable sales tax not considered for these estimates. These numbers are provided as estimates only.
The Go Solar Skylights: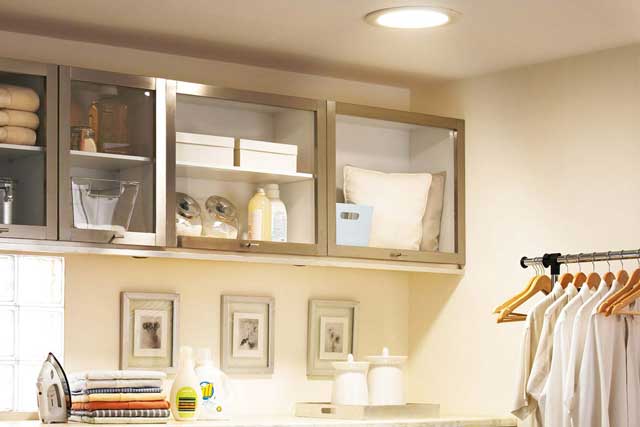 Rigid Sun Tunnels with Solar Night Light
With a small investment, the Sun Tummel fits between the beams of your ceiling to allow light to travel from your roof down to the space below. The Solar Night Light create a moon-like glow to help guide your way after the sun goes down.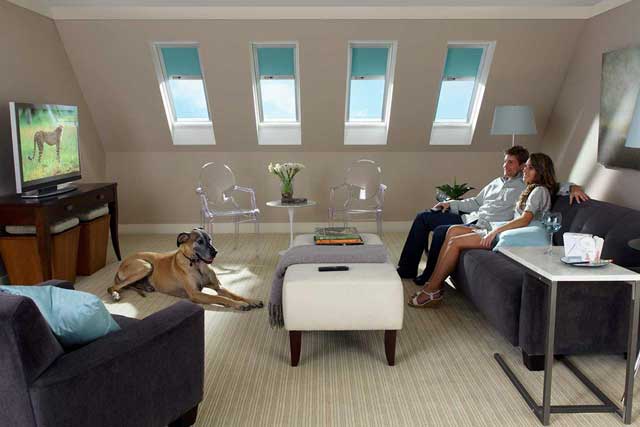 The solar-powered shade collection
VELUX skylight shades offer effective sun screening to suit every need. The double pleated or flat shade can block even the brightest sunlight. The light filtering shade softens and diffuses the light—perfect for kitchens and living rooms.