Roof windows are perfect for upper floor bonus rooms
where they will be within reach for easy opening.
Perfect For A Fifth Wall Transformation!
All roof windows are especially great for transforming unused attics, spaces above garages and bonus rooms into extraordinary living spaces that embrace the best of the outdoors.
Generally larger than skylights and placed rather low on the wall like an ordinary window, they can dramatically affect the look and feel of a room.
MORE FLEXIBILITY AND BETTER VIEWS
Easily transform a room with daylight.
These simple to open and quick to close windows are easy to use with their top control arm.
Their low installation allows for more flexibility and better views.
Not to mention, their convenient design enables them to work even with furniture placed beneath the roof window.
VELUX GGU Center-Pivot Roof Windows are available in 17 sizes. Our specialists will help you determine the exact size needed for your space.
Installation costs will vary according to the number of skylights, skylight size and your ceiling type.
VELUX GGU CENTER-PIVOT Roof Window
These price ranges are for installation of a new, single skylight, including labor for interior drywall and exterior finish work and for replacing an existing skylight with interior trim.
New Installation Costs
$2,600 – $3,400

Replacement Costs
$1,600 – $2,400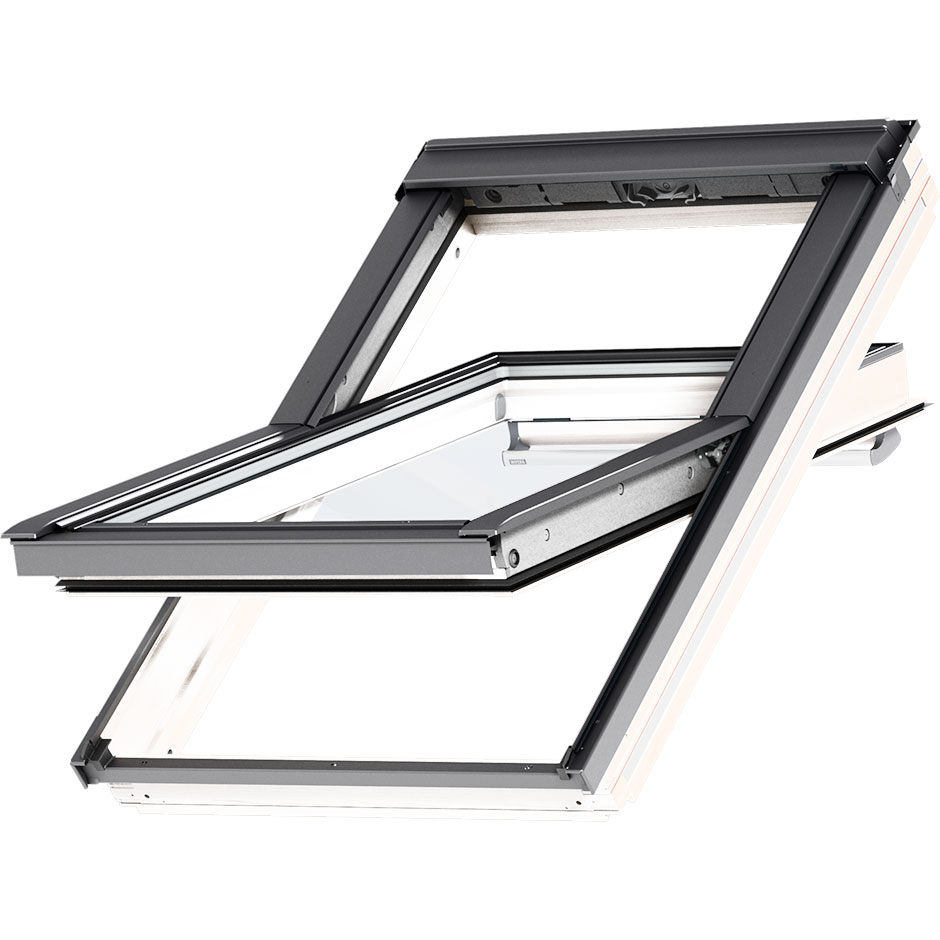 Roof Window Features
Natural ventilation – with a closed window.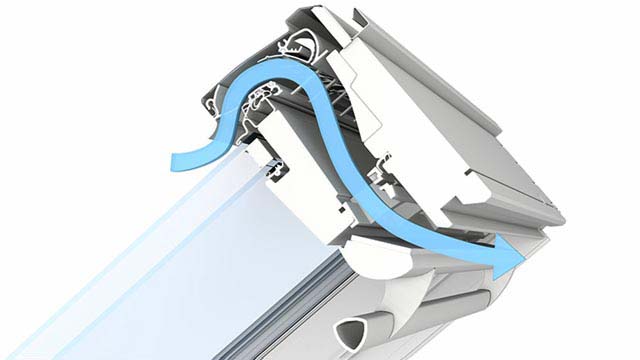 Let fresh air into your home even when you are away or sleeping, without having to worry about security or bad weather. Pull the unique top control bar once and you will allow fresh, filtered air to enter through the ventilation flap.
Excellent energy efficiency.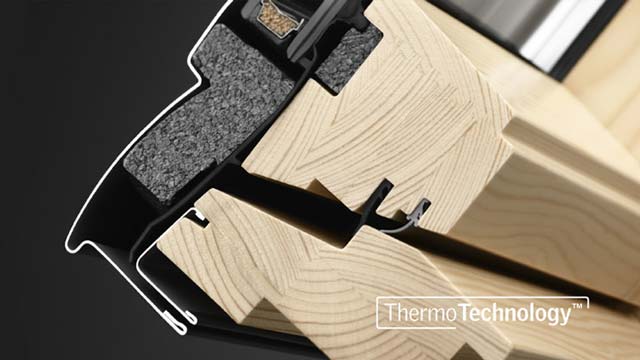 Experience a more comfortable home and lower energy bills with VELUX ThermoTechnology™. Innovative use of high performance materials in the window construction provides excellent energy efficiency, insulation and an airtight seal. Look for the ThermoTechnology™ seal for your guarantee of excellent energy efficiency.