VELUX Light Filtering Skylight Blinds
No longer is direct sunlight an issue with the light filtering solar skylight blind. Soft, diffused light is all that will enter your room.
For solar skylight blinds, a solar cell unit is discretely integrated into the control bar and powers the roller blind—which operates even at non-daylight hours. The blind comes with a keypad remote for simple operation.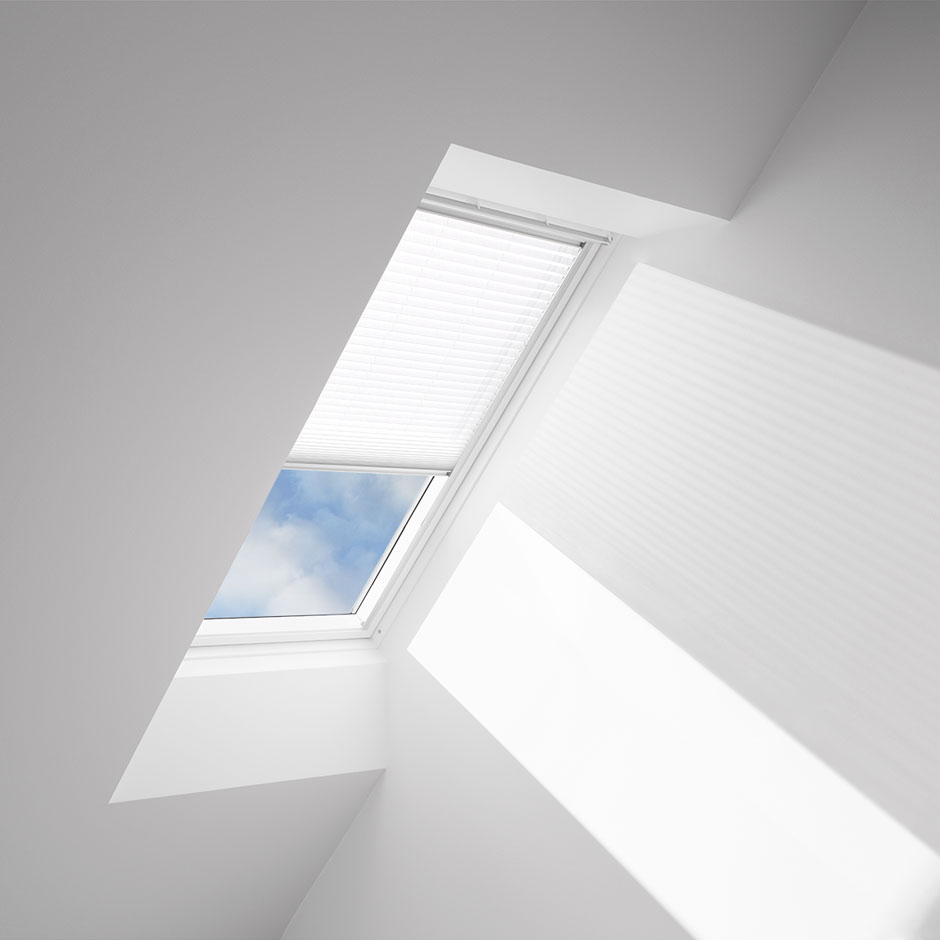 We recommend the VELUX ACTIVE mobile app for solar blinds.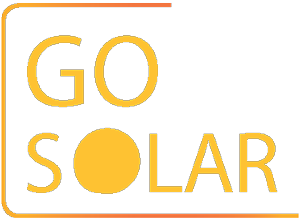 Bundle a Fresh Air Skylight or a Fixed Skylight with a pre-installed solar shade to become eligible for a 30% federal tax credit on product and installation and Velux will give you a VELUX ACTIVE with NETATMO Gateway +App which allows you to control your shades from your smartphone.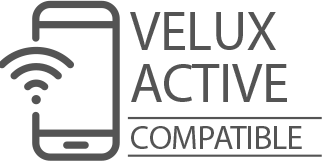 A healthier indoor climate. Automatically.
Your Velux solar or electric venting skylight and VELUX ACTIVE with NETATMO is the easy way to a healthier indoor climate. Smart sensors continuously monitor the temperature, humidity and CO2 levels in your home and open or close your skylights and blinds to create a healthier indoor climate.
Light Filtering – single pleated
You May Also Be Interested In…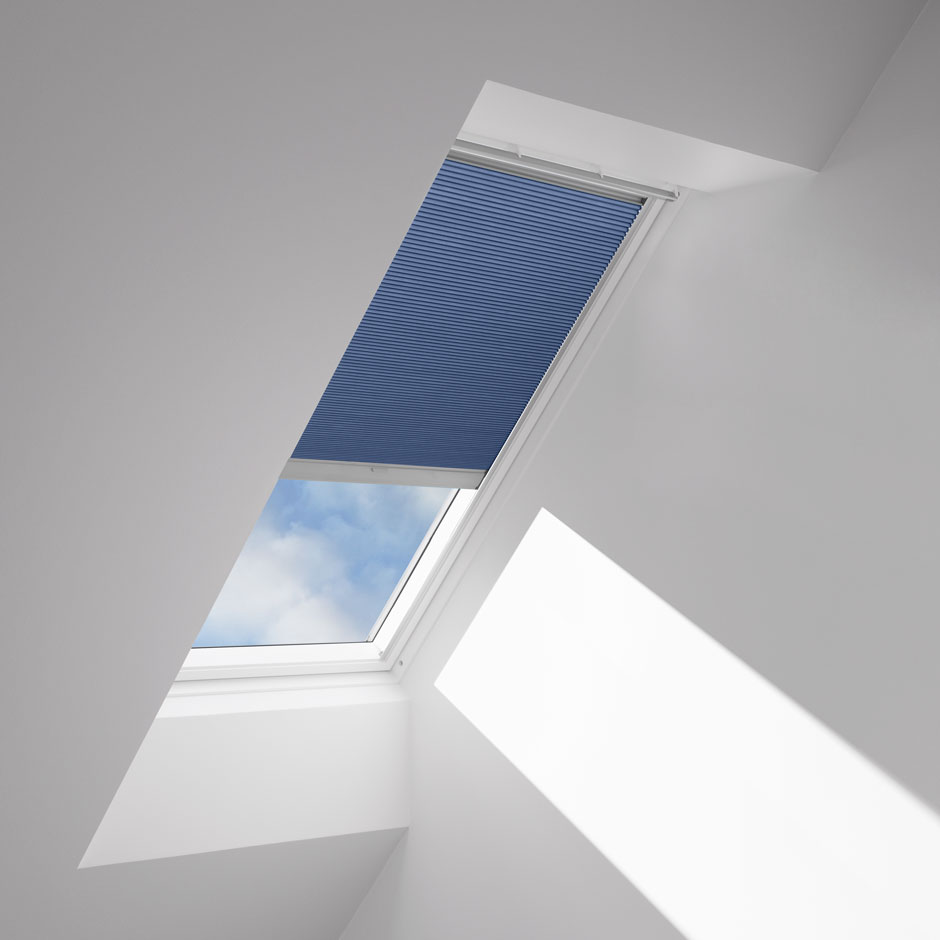 This double pleated or flat skylight blind can convert day into night, blocking even the brightest sunlight. Ideal for rooms that require total room darkening, such as bedrooms.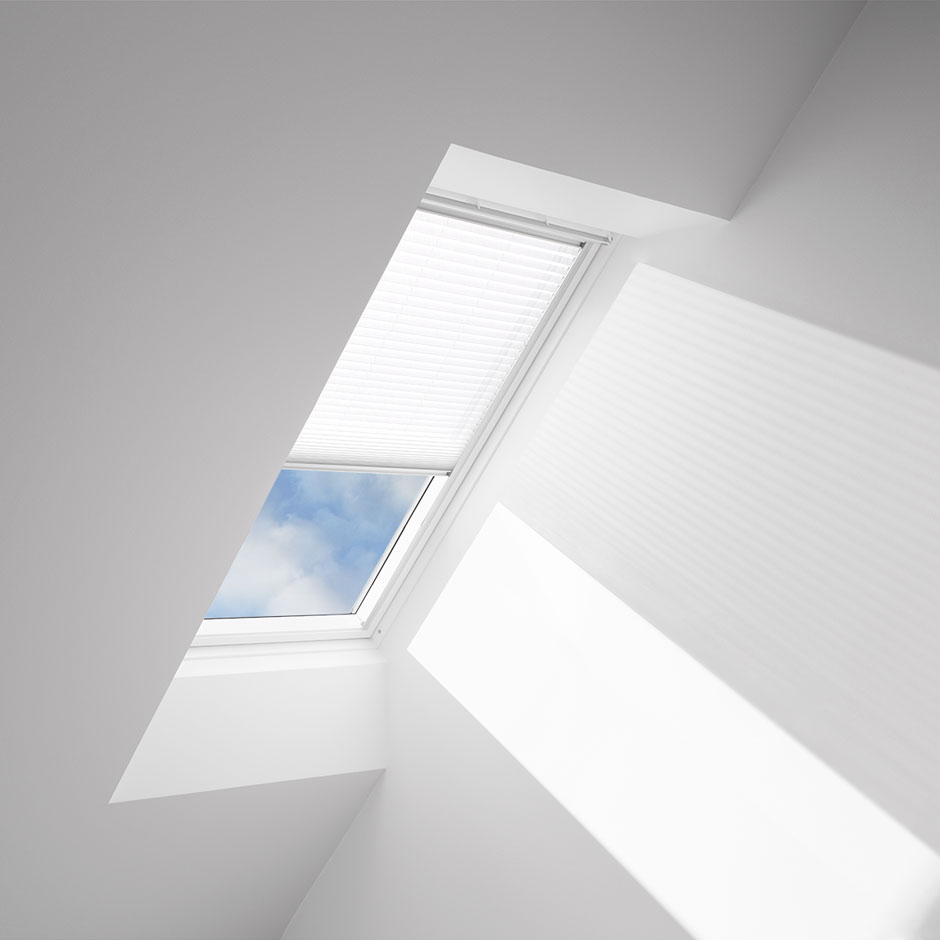 The VELUX light filtering skylight blind softens and diffuses the light that will enter your room. Perfect for rooms where diffused light is desired such as kitchens and living rooms.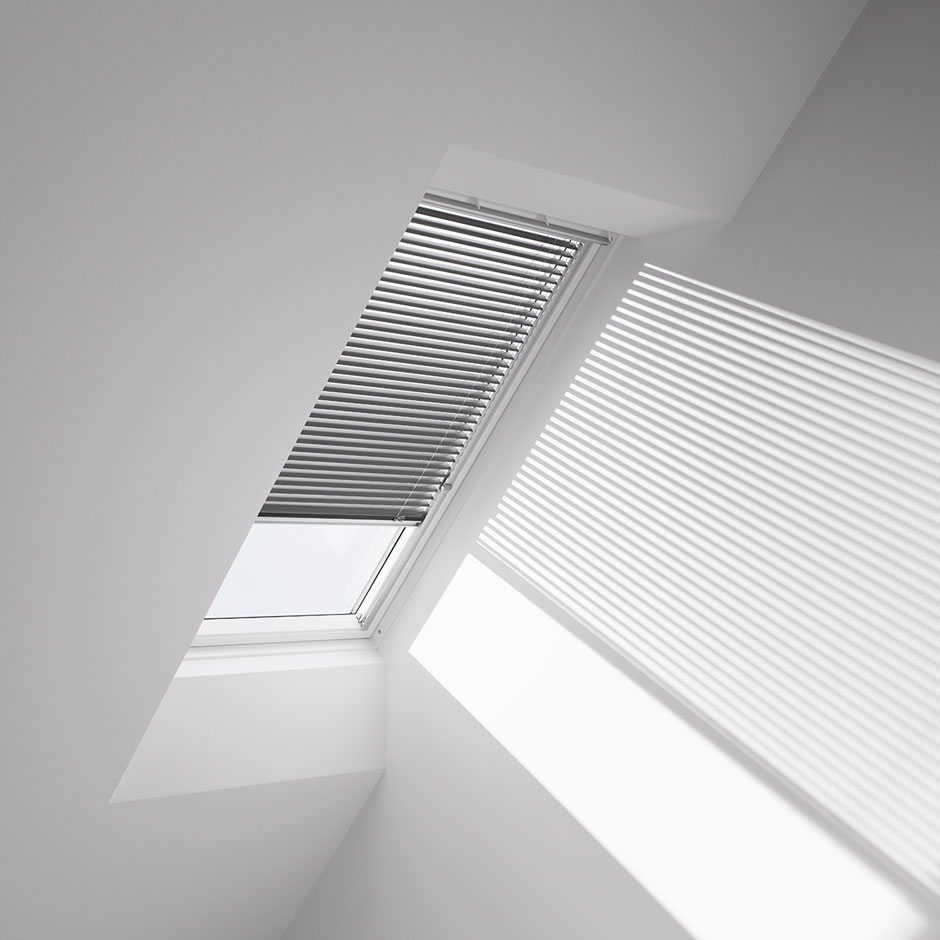 Operation is simple and convenient, allowing you to position the skylight blinds at any point on the window. Perfect for any room where light control and aesthetics are important.