The Only Sun Tunnel® Skylight of Its Kind
The VELUX Curb-Mounted Sun Tunnel® Skylight with Wildfire Glass is a one-of-a kind skylight that meets California's strict building codes and national Wildland-Urban Interface areas.
Adding a SUN TUNNEL™ skylight is a cost-effective way to add natural light to small spaces such as powder & laundry rooms, kitchenettes, hallways or other tight spaces that need a brighter, more vibrant appearance.
Getting a free, no obligation estimate will help you understand the value of skylights. We are not a hard sell company and we want you to be very comfortable with your decision to look into getting a skylight or replacing a problem skylight.
We are proud of our customer satisfaction record!
Solar Night Light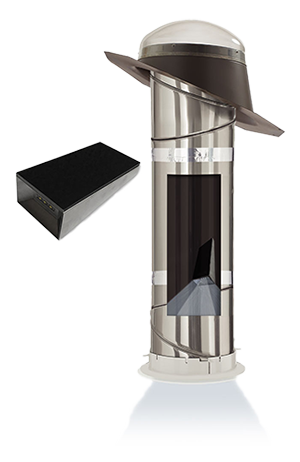 When you purchase a $89 Solar Night Light with the Sun Tunnel, you are eligible to receive a 30% FEDERAL TAX CREDIT on your entire Velux Rigid Sun Tunnel Skylight purchase and installation.
Five Year
No Leak Warranty
Skylight Specialists, Inc.
VELUX SUN TUNNEL with Wildfire Glass 14″
Features a fireproof tempered diamond wire flat glass, allowing it to pass an ASTM E108 Class A Burn Brand Test.
Designed with a flat glass exterior to pass building codes and strict homeowner's association regulations, unlike traditional acrylic dome tubular skylights.
Qualifies for Ten Year "No Leak" Warranty if installed with VELUX flashing.
Universal solar powered night light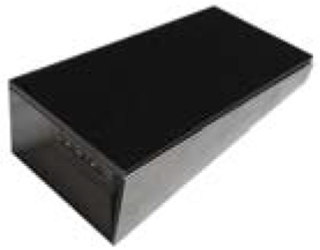 Provides constant low-level light when the sun sets. Ensures Sun Tunnels provide light all day, every day. Available for all Rigid Sun Tunnels.
Electric Light Kit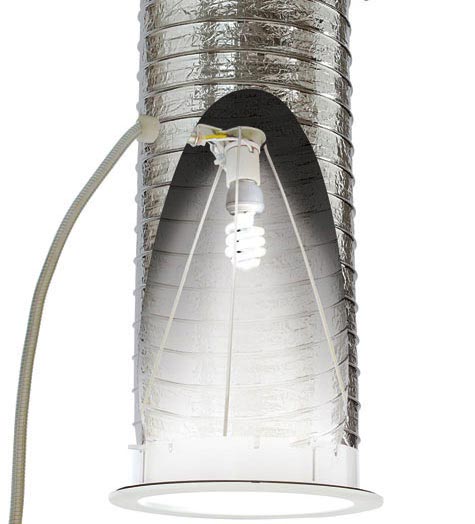 Allows your SUN TUNNEL to be a source of illumination at night as well as during the day
Uses an efficient compact fluorescent or LED bulb. Available for all models.
Decorative Diffuser (ZTB)

Transform Sun Tunnels to match your interior décor. Select from a range of micro engineered decorative diffusers to increase interior aesthetics and visual appeal.