Designed for architecture – engineered for performance.
VELUX Modular Skylights are the perfect way to open up large rooms in your home and create a light, bright and spacious environment. VELUX Modular Skylights combine elegant lines and intelligent design with exceptional energy efficiency.
Getting a free, no obligation estimate will help you understand the value of skylights. We are not a hard sell company and we want you to be very comfortable with your decision to look into getting a skylight or replacing a problem skylight.
We are proud of our customer satisfaction record!
True minimalistic design.
Most contemporary skylights reveal the difficulty of creating a true minimalistic design with few obtrusive components. Actuators for ventilation and sunscreening often stick out and spoil the view.
VELUX Modular Skylights have overcome this challenge by creating a totally integrated modular design, inserting actuators into the sash as well as creating a simpler sunscreening application. The result is a classic yet modern skylight solution complimenting the overall architectural design.
The VELUX ridgelight 25-40° is a classic looking solution consisting of two rows of self-supporting skylights that add natural light and openness to the areas below.

Call us, we'll discuss options.
A complete skylight system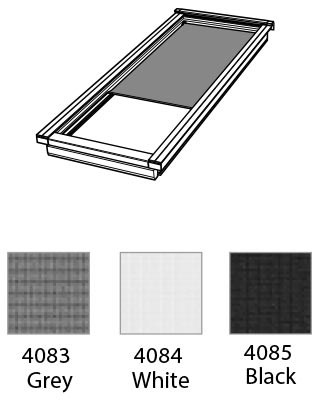 Free Estimates in the Denver Metro Area.