Keep Summer Alive & "GO 300!"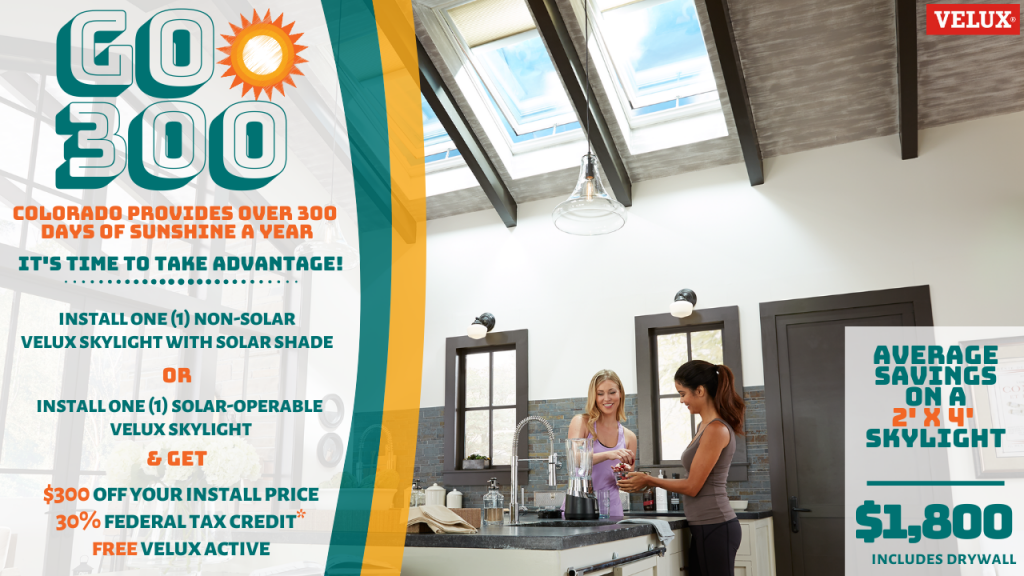 Taking part in the Go 300 initiative is a great way to improve your household's energy efficiency and also create a bright, spacious atmosphere, saving money all at once!

But you have to act fast! Not only does our special offer expire December 15th, but the federal tax credit will go down to 26% starting in 2020.

Your skylight installation may never be this cost effective again!
What Do You Get?
Your choice of one (1) solar-operable VELUX skylight OR one (1) fixed, non-operable VELUX skylight with a solar-powered blind and an instant $300 discount off your total price!

Because your installation will have included a solar-powered product, you'll also receive a 30% Federal Tax credit for your entire installation price!

With the installation of either one of these items, you'll also receive VELUX Active for free!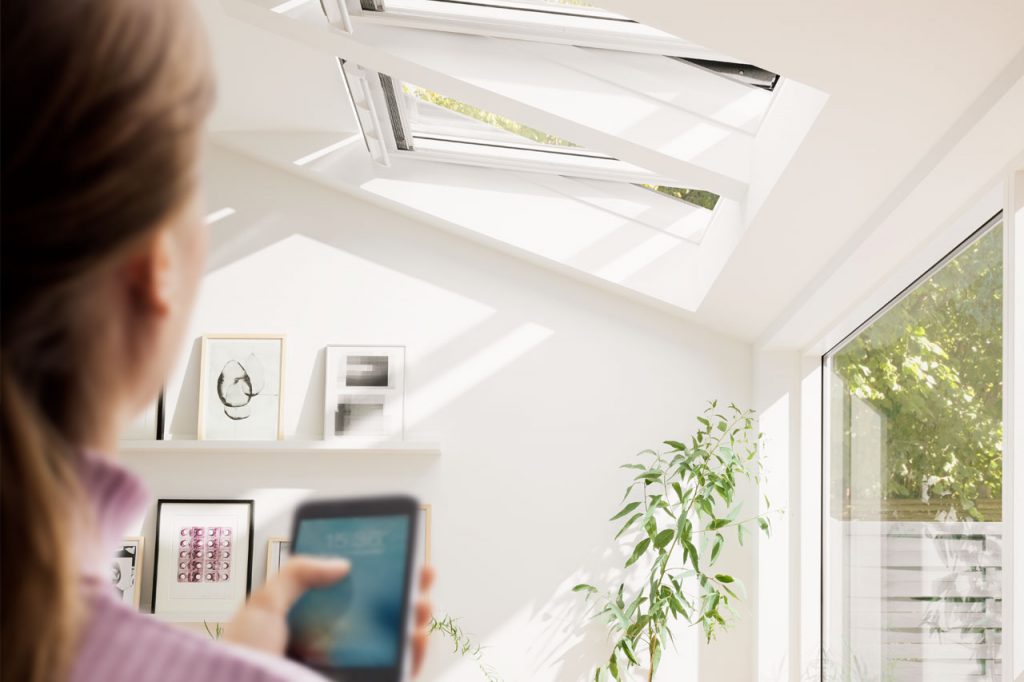 What You Need To Do
Start by setting up your free new installation estimate with us today!

One of our specialists will schedule a good time to meet with you in your home to collect the necessary information we need to give you the best price possible. This also allows us to discuss specifics and answer any questions you may have.
Once we've emailed your proposal to you and you've had the chance to review, you'll simply need to send back a signed copy by December 15th to receive your discount!
How Does the Tax Credit Work?
Taking advantage of the Federal tax credit is just as easy! Once your project is complete, we'll send you a final invoice that you'll attach to a completed VELUX – Manufacturers Certification Statement (this will be found on VELUX' website).

When it's tax time: Fill out IRS Tax form 5695 and submit it with your taxes. Enter this tax credit off of form 5695 on your 1040 form.

More information can be found on VELUX' website.