Polycarbonate Skylights with Innovative Technology at Traditional Dome Prices

New and Improved Frame Design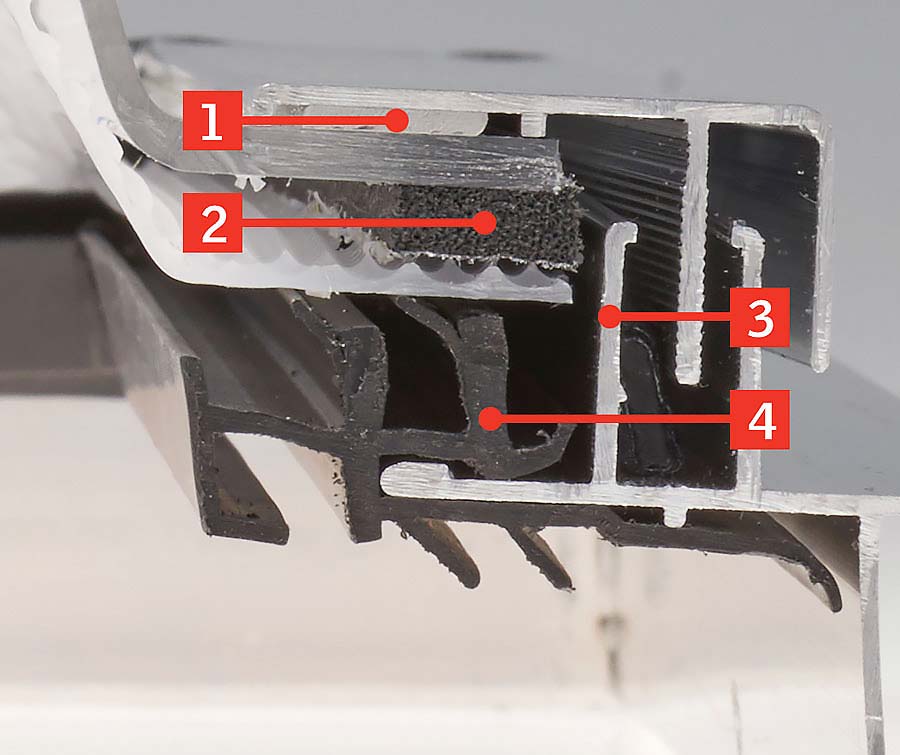 1 50-year Silicone.
2 Glazing Spacer: Reduces noises associated with expansion and contraction.
Condensation release.
3 Inner Dome: Rests on material with similar expansion/contraction—durability.
4 Inner Frame: Innovative, encapsulating one-piece thermoplastic forms an impenetrable water barrier.
No exposed holes to the exterior — no air/water/bug infiltration.
100 percent thermally broken (the frame is the thermal break).
Fail-safe extra layer of water protection — no path for water to enter the building.
Superior Water Management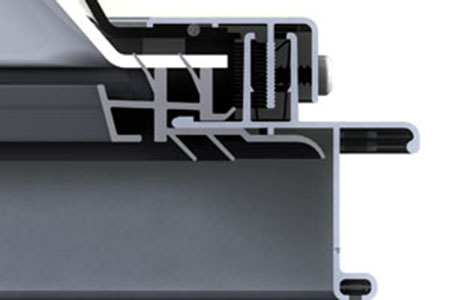 Most dome skylights allow condensation to collect within an interior gutter.
The VELUX Dome Skylight utilizes a fail-safe proprietary wicking system that evacuates condensation to the exterior of the skylight.
A one-piece inner frame creates superior durability and eliminates the need for corner welds that can leak.
50-year silicone.
Secure Thermal Seal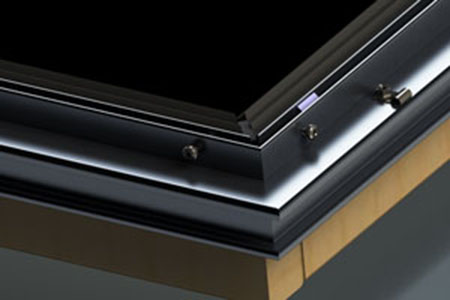 An encapsulating design that provides an impenetrable water barrier.
With a 100 percent thermally broken skylight frame.
Interior surfaces are isolated from exterior temperatures. This 'warm design' virtually eliminates condensation.
The secure weather seal to the curb impedes air, water, and bug infiltration.
---
Available shapes and sizes.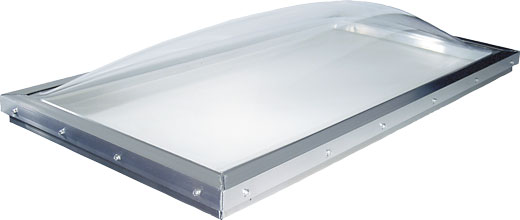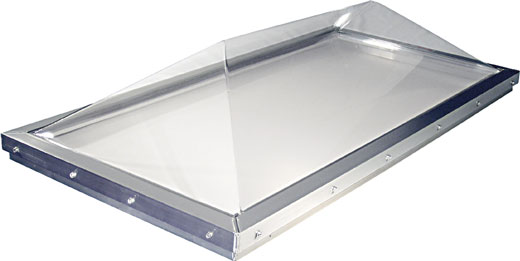 Standard sizes 2×2, 2×4, 32″x32″, 3×3, and 4×4.
Available in custom sizes from 14″ x 14″ up to 60″ x 96″ – in ¼" increments.
Pyramids up to 68″ x 68″.
FRAME FINISH:
Mill finish or painted neutral gray.
GLAZING OPTIONS:
Double Dome LuxGuard Polycarbonate.
Clear or White. Smooth or Prismatic.
Std: Smooth-Clear over White-Prismatic.
---
VELUX Guarantee
15-year WARRANTY on LuxGuard options. Including breakage (hail breakage up to 2" in diameter). All warranty is subject to correct installation and usage.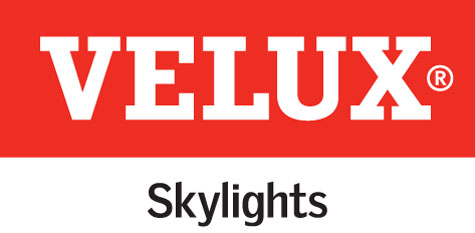 Free Estimates in the Denver Metro Area.